Pro Marine Fiberglass Inc.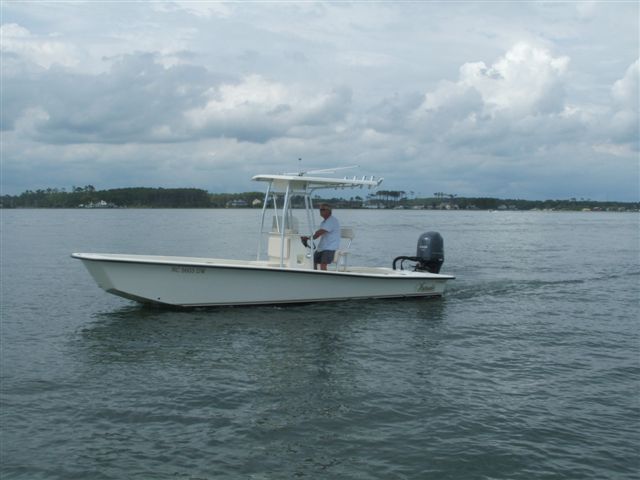 Boat building has long been a tradition of Harkers Island, NC
and few names are as recognizable in the industry as Rose.
ProMarine Fiberglass Inc. owner and founder Glen Rose
combines the age-old traditions of craftsmanship, practicality
and quality with the latest technological advances in boat building.

Out of the shallow waters of Core Sound North Carolina and
in the shadows of Cape Lookout comes a boat that is as beautiful
and practical as it's heritage. ProMarine's Intruder is a boat
that is as comfortable skimming the shallow waters of Core Sound as
it is taking on the rough waters of the Atlantic Ocean's Diamond Shoals.

The Intruders sleek lines accentuate an appearance that impresses
all that see it. Intruders performance continues to impress the boating
experts. Each boat is handcrafted and individualized for its owner by
father and son Glen and Chuck Rose. Let them put you at the helm of an
Intruder today.
HOME | ABOUT INTRUDER | 198 INTRUDER | 23' INTRUDER | WARRANTY | MORE INFO | REPAIR | LINKS | EMAIL
© Pro Marine Fiberglass Inc